What are the parameters of Google's SMTP server?
Easy. Google provides a widely popular webmail, Gmail, but also an associated outgoing mail server which can be used on a desktop mail application like Thunderbird or Outlook to deliver your messages.
To do that, you need to enter the SMTP server settings of Google's into its configuration panel: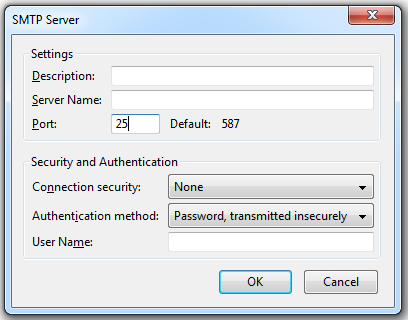 Here they are:
Google SMTP server name: smtp.gmail.com
Google SMTP username: your Gmail address
Google SMTP password: your password
Google SMTP port: 465
Then you can choose your security and authentication options: for further information please check our article about SMTP configuration.
Remember only that Google's outgoing mail server you cannot handle more than 100 recipients per mailing and 500 emails per day: moreover, it cannot ensure the best deliverability, as it can be used also by spammers – which increases the chance that also your legitimate bulk email will be filtered out.
So if you need to send multiple emails, you should opt for a professional SMTP server like turboSMTP, that also provides a very handy free lifetime plan.