turboSMTP's official plugin for WordPress is a professional tool that delivers and tracks your transactional emails in real time. It will improve the deliverability of the emails sent from your wordpress cms.
Setting an SMTP server for WordPress is essential if you want to send HMTL emails with your CMS.
That's why turboSMTP provides a native plugin written specifically for WordPress, in order to let you send multiple emails with a professional SMTP service. This will guarantee a full deliverability, avoiding you to bump into antispam filters.
And here's the procedure:
1. Sign up to turboSMTP to get immediately a credit of 6.000 emails/month.
2. Download turboSMTP's WordPress plugin.
3. Install, log in and easily configure the plugin entering your details (the sender email address and name, the encryption method, your preferred port).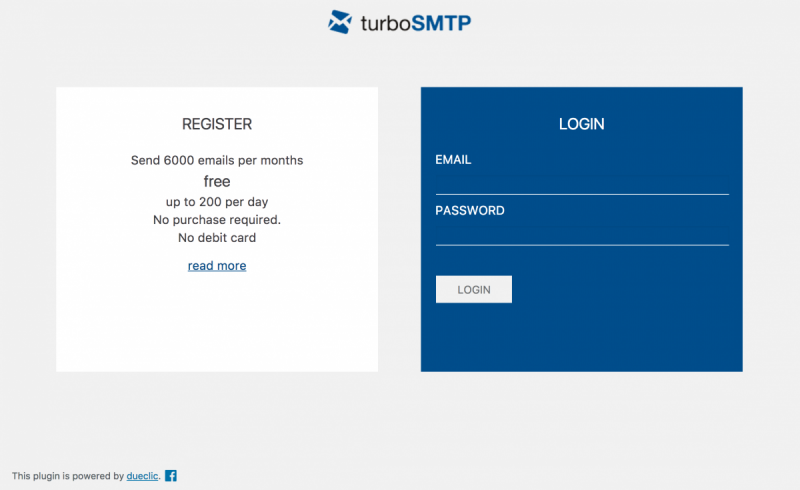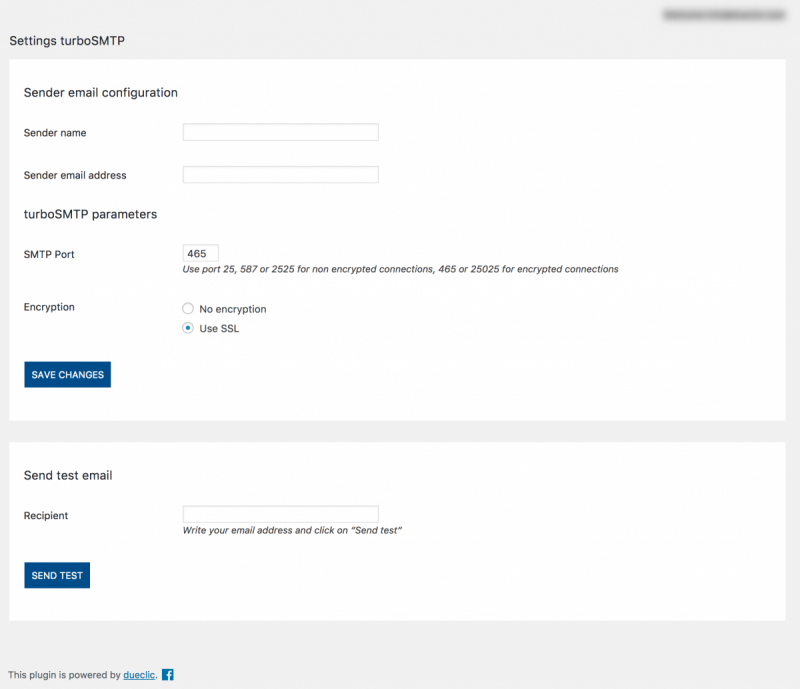 Configuration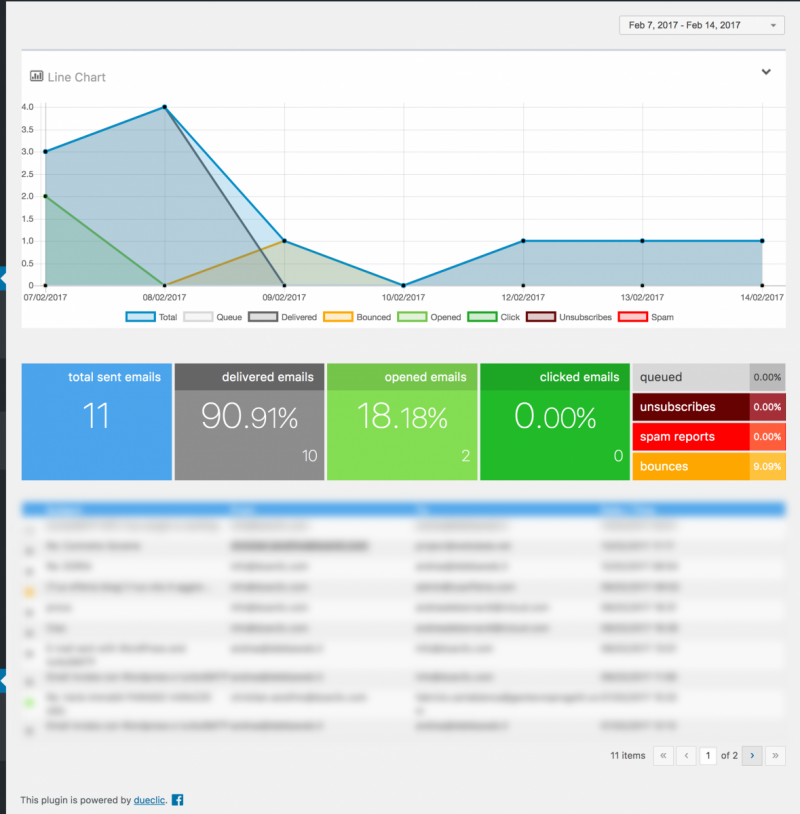 Statistics
Some of our plugin's features:
Easy setup: our plugin is ready to be used! It doesn't need advanced configuration. No special skills required: just fill in sender's credentials and you're done.
Transactional emails: the turboSMTP plugin can be used to deliver all the outgoing emails of the website working on behalf of the wp_mail() function. In fact, once activated, it will be automatically set as default. You don't have to set anything! This way you'll be able to deliver the email confirmation of your subscription form, the system notification and so on…
100% compatible: turboSMTP plugin will take charge of important emails such as your WordPress system emails, Woocommerce plugin and security alert ones.
Reports: your statistics are always under control thanks to the real time reports about clicks, opens, bounces and much more…
Test email: you can check the service status at anytime thanks to the test email feature.
Whitelisted servers: the delivery of your emails is always fast and successful.
Languages: the plugin is available in english and italian languages. Soon available the french and spanish ones.
[quote author_name="dueclic" author_description="Software and web development" author_image="https://www.dueclic.com/themes/dueclic/img/dueclic-loading.gif" size="medium" style="solid"]
This plugin is powered by dueclic
[/quote]