Aruba's webmail service can be used also to send and receive your emails from a mail client or software, setting up its SMTP server in your app.
You'll just need to enter the following SMTP specifications:
Aruba SMTP server address: smtp.aruba.it
Aruba SMTP user name: your Aruba account
Aruba SMTP password: your Aruba password
Aruba SMTP port: 25 or 465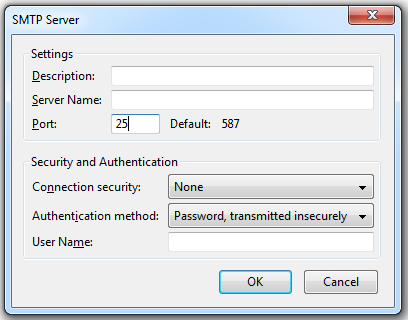 And make sure to check the Authentication option.
Unfortunately if you use Aruba's hosting service and you want to send out an email from an account based on your domain (mail@yourdomain), some Internet providers can block your emails and you should change your SMTP settings.
Plus, Aruba sets a limit on the number of messages you can handle at a time – so if you need to send a mass email (like a newsletter or a DEM) that is definitely a real problem.
That is why we recommend to opt for a dedicated SMTP service like turboSMTP: with a small cost you will make sure that all your emails will get to the dedicated inboxes. Sending unlimited messages with no worries.