TurboSMTP is one of the most widely used SMTP being preferred by users for sending bulk emails. Here in Boberdoo, you can easily connect with TurboSMTP for sending emails.
In this documentation, we will show you the easy steps for integrating TurboSMTP with Boberdoo.
Sign up and create an account with TurboSMTP here: Register
Then you will get your TurboSMTP settings:
SMTP Name – TurboSMTP
HOST – pro.turbo-smtp.com
PORT – 587
ENCRYPTION TYPE – TLS/SSL From Email (Verified in SMTP) – Write the email which you've verified in your TurboSMTP account
USERNAME/API – Write here the login email which you've got from your TurboSMTP account.
Password/Secret KEY – Write here the password which you've got from your TurboSMTP account.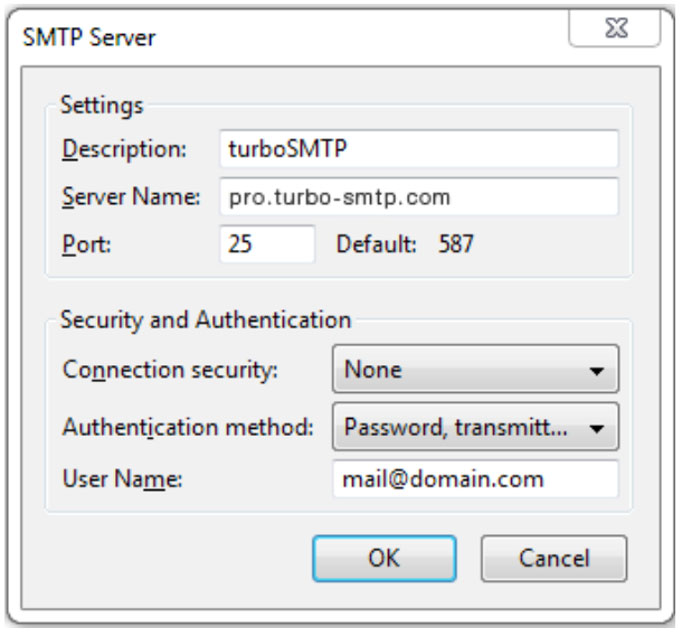 Then in the SMTP Settings under the Settings tab in your boberdoo system, select the Update button at the bottom and update with the information from the TurboSMTP page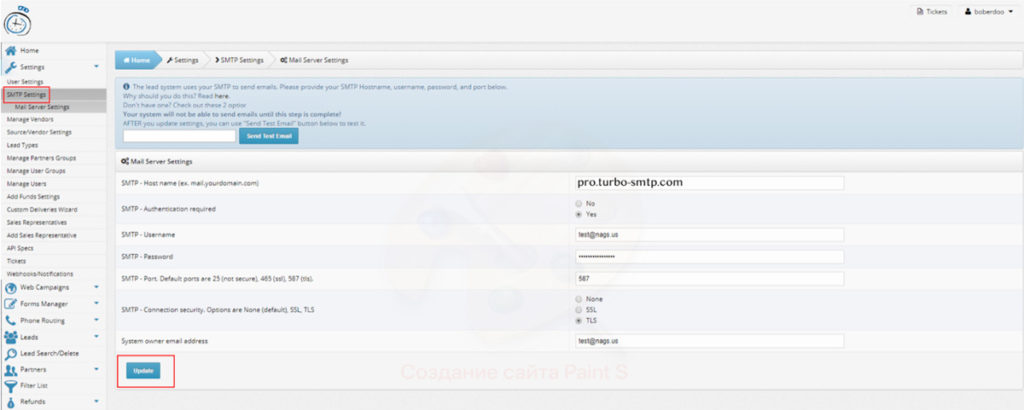 Congratulations!
TurboSMTP server is configured now.