Like it happens with any other email provider, Bellsouth's SMTP server can be configured to work for your mail software. You just need to open your email app's configuration window and enter Bellsouth's SMTP settings. The typical panel would look like this: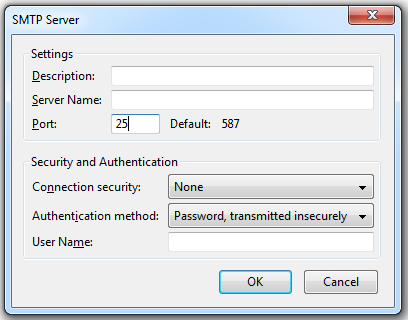 And here are Bellsouth SMTP data:
Bellsouth SMTP server name: mail.bellsouth.net
Bellsouth SMTP username: your Bellsouth email account
Bellsouth SMTP password: your account password
Bellsouth SMTP port: 25 or 465
All done: but. There's a but.
If you intend to set up an email campaign or send a bulk email, to rely on a free SMTP server is not the best choice: in fact, Bellsouth's or Yahoo's or Hotmail's outgoing servers are not specifically designed for that.
On its website, Bellsouth states that "Sending large volumes of unsolicited e-mail to a single user, or group of users, commercial or otherwise, by Service users is prohibited." No exact limit of outgoing emails is set; however, it's not recommendable to use it for mass emailing (even if it's legal).
Instead, the best solution is to opt for a professional outbound service: with a small expense – or even for free if you need up to 6000 relays per month – you will be able to deliver your emails with no worries.