Shack Forms is a Joomla extension that sends out emails. You may sometimes find that their users on your Joomla site are experiencing issues with receiving such emails.
One of the first steps to troubleshoot such issues is to test your Joomla Mailer with an external SMTP server. We suggest the free Turbo SMTP service for such testing.
In this tutorial, I will show you how to set up your Joomla Mailer to a free Turbo SMTP testing server.
What Is the Joomla Mailer?
The Joomla Mailer is a Joomla core component that allows your Joomla site to send out emails. Let's say that you may wish to allow your Joomla site to interact with its visitors.
For example, you might want to allow them to contact you via a contact form. You most likely would want your contact form to send an automatic email reply to a sender and notify about this contact the site administrator.
The Joomla Mailer core component is responsible for sending out such emails. Check the Joomla Mailer first thing if for some reason your site visitors don't receive emails sent out by your site.
By default, your Joomla Mailer is set to "PHP Mail":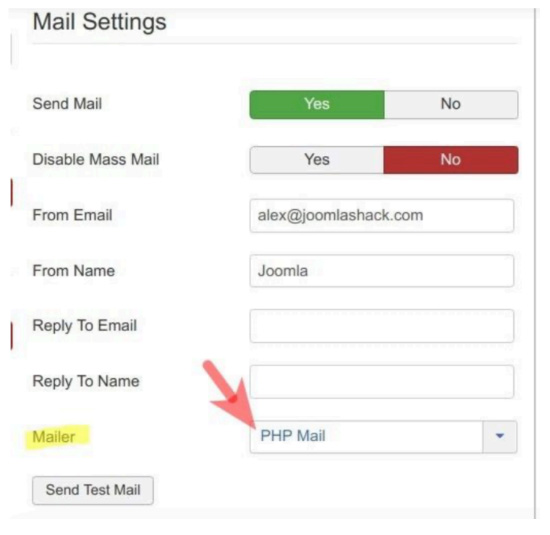 You would want to switch it to a Turbo SMTP external SMTP, as shown in the image below, to see if this resolves the issue: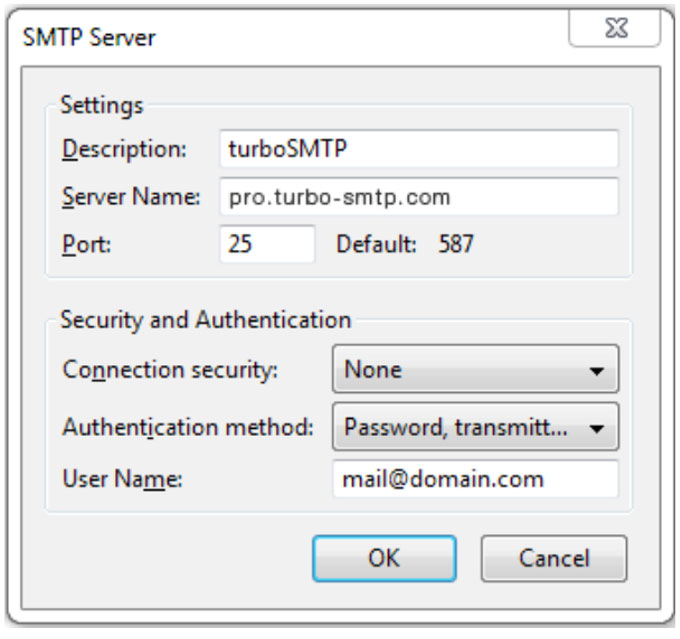 Let me show you how you can do this.
1.  Sign up for Turbo SMTP first:   https://serversmtp.com/en
Then you will get your credentials:
| Information | Value |
| --- | --- |
| SMTP name | TurboSMTP |
| HOST | pro.turbo-smtp.com |
| PORT | 587 |
| ENCRYPTION TYPE | TLS/SSL |
| From Email (Verified in SMTP) | Write the email which you've verified in your TurboSMTP account |
| USERNAME/API | Write here the login email which you've got from your TurboSMTP account. |
| Password/Secret KEY | Write here the password which you've got from your TurboSMTP account. |
2. Set Your Joomla Mailer to Your Turbo SMTP Testing Server:
In your Joomla control panel, go to "System" > "Global Configuration":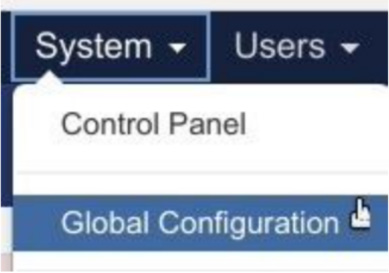 You will see the "Global Configuration" screen. Click the "Server" tab: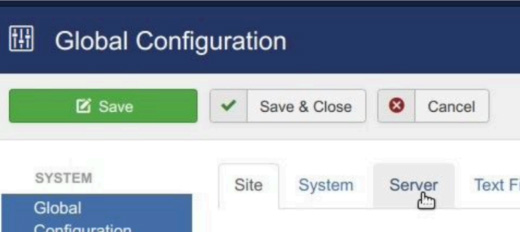 On the right-hand side, in the "Mail Settings" section, find the "Mailer" parameter. Click on "PHP Mail" and on the drop-down list of options click "SMTP":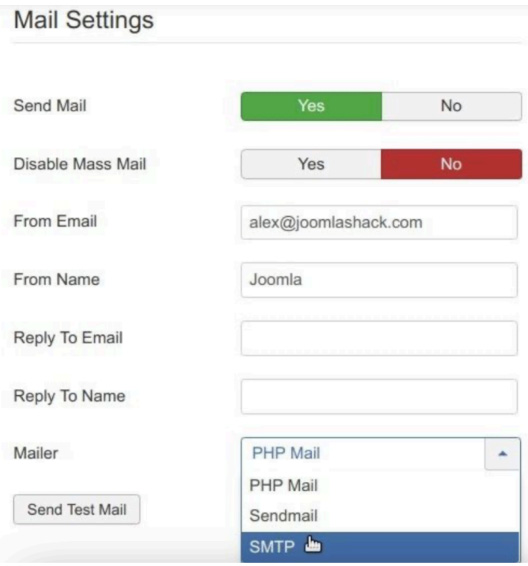 Then put your Turbo SMTP details: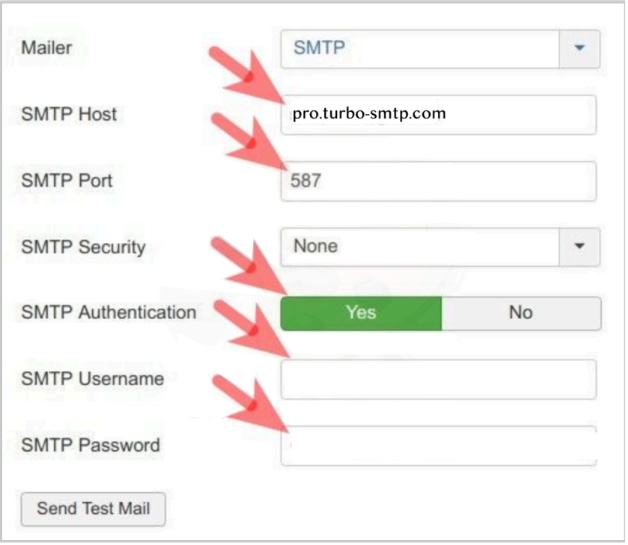 Click "Save" or "Save & Close".
Congratulations! You can now check if the Turbo SMTP will solve the email receiving issue.