Is it possible to get an "email read notification"? A message that tells you not only if a recipient has correctly received a message, but also when he has opened it? It would be really handy – from job applications to love letters, it would lower your anxiety and give an evidence that at least what you've written is under consideration.
The vast majority of providers, however, do not include this feature: so you have to try a third party app, or ask for a read receipt (though it sounds a bit invasive and it's not that effective, as it can be simply ignored).
But the good news is that turboSMTP provides a powerful tool that reports you all email openings in real time – besides assuring you the highest rate of email delivery with its proprietary, monitored SMTP server.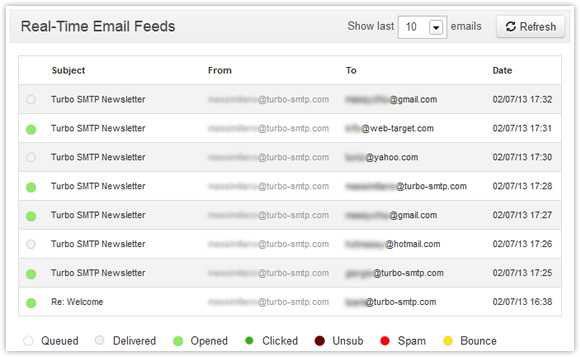 In detail, the tool will give you the information for every single account (and not only the general open rate of a mass mailing): so you will be able to check whether a specific recipient has opened – and hopefully read! – your message.
You can try turboSMTP free with 1000 emails and then choose a plan according to your needs. If you use this email tracking feature for commercial purposes, anyway, be sure to state it cleraly in your privacy policy. (And of course, don't use it maliciously!)