We have incredible news for all Professional accounts!
Scope the quality of your lists and send emails safely.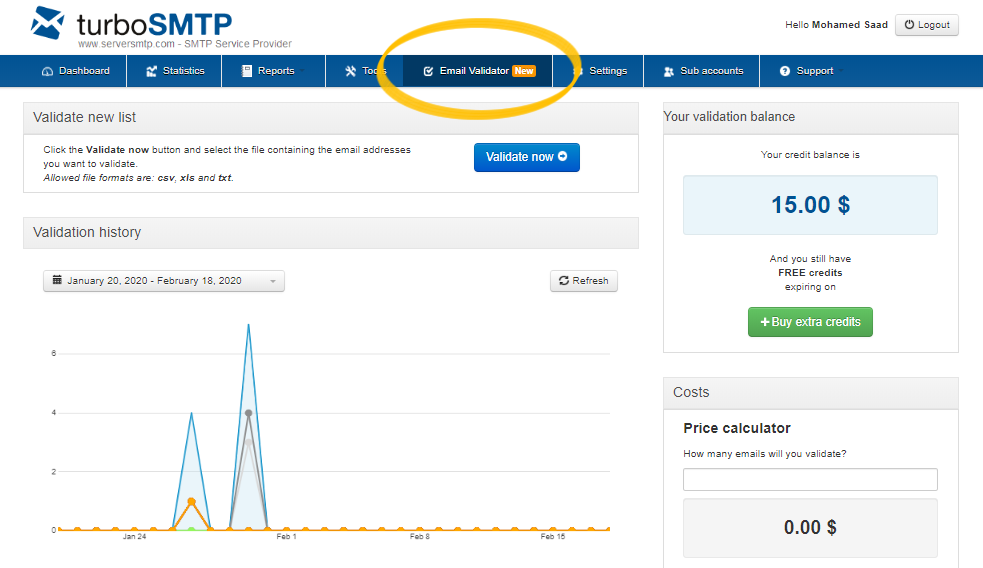 Thanks to our brand new Validation Tool you can perform a screening of your contact database before sending your campaign, thus discovering how many valid and potentially dangerous or non-existent contacts are, before sending.
3.000 validations per month are included in your subscription!
What are the benefits?
Savings: Knowing exactly how many invalid or dangerous addresses are on your list, will prevent you from sending them emails, and thus save credits in your TurboSMTP account to use exclusively to send to existing and valid contacts.
Zero risk: the cleaning system detects potential spam-traps hidden among your contacts. These are addresses that mail providers (ISPs) scatter on the web, to catch those who probe the network in search of unverified emails to send to. These are very dangerous addresses that risk making you end up in the world's major blacklists.
Reduce Bounce: if the list is clean, hard and soft bounce rates are kept to a minimum, keeping your delivery rates always high and – consequently – the reputation of your IP address as well.
How does it work?
In your dashboard you will find the "Email Validation" panel from which to access the service.
Once the list of contacts to be validated has been loaded, the system verifies if your account has sufficient balance or if more credits are required for the validation.
Then, the system will process the list, returning the results divided by categories and giving you a detailed description of each individual contact.
Valid contacts can be downloaded from this panel and used for sending.
It is important to know that:
The Email Validation tool is only available on Professional and higher accounts;
The Email Validation tool will have its own balance and its credit purchase system, separate from the TurboSMTP account balance and credits
Users can validate up to the maximum limit allowed by their credits.
What results can you expect from validation?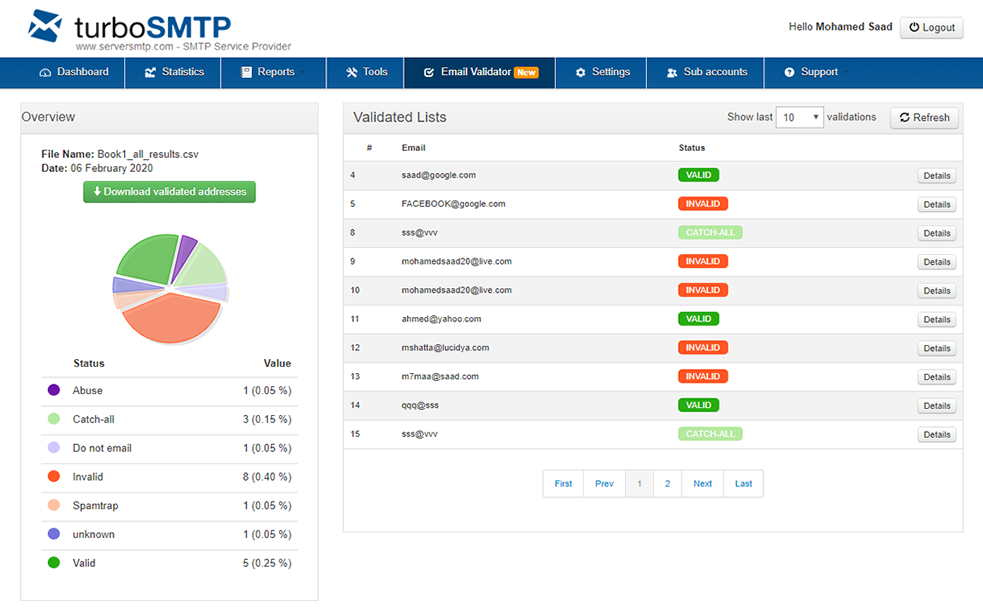 Once the cleaning is complete, the results will appear divided by categories:
Valid: These are valid and safe email addresses, with a very low bounce rate, less than 2%.
Invalid: These are email addresses with permanent error or that no longer exist: please remove them from your mailing list. The results are 99.999% accurate.
Catch-all: These are addresses that receive all the messages sent to non-existent, deactivated or incorrectly written emails belonging to a certain domain. These addresses receive all emails regardless of what is written before the @ and domain, demonstrating poor cleanliness of your list. Catchalls accept all emails, even those with potentially dangerous content (spam) and your sender may appear among them.
Spamtrap: These addresses are believed to be extremely dangerous and must not be used. If you send to these addresses, it would certainly cause a freeze or lowering of the reputation of your sending domain.
Abuse: These addresses are from people knowing for clicking on the reporting links, on anti spam abuse sites or complainants. We recommend not to send to these addresses.
Do not mail: These are addresses based on company roles and are divided into 6 subcategories: "disposable", "role_based", "role_based_catch_all", "global_suppression", "toxic" and "possible_trap". The use of the latter two must absolutely be avoided. The others are valid email addresses, but should not be used in most cases.
Unknown: The validation process could not be completed for these emails because the destination server was inactive or due to an anti-spam system block. 80% of them are invalid or incorrect email addresses.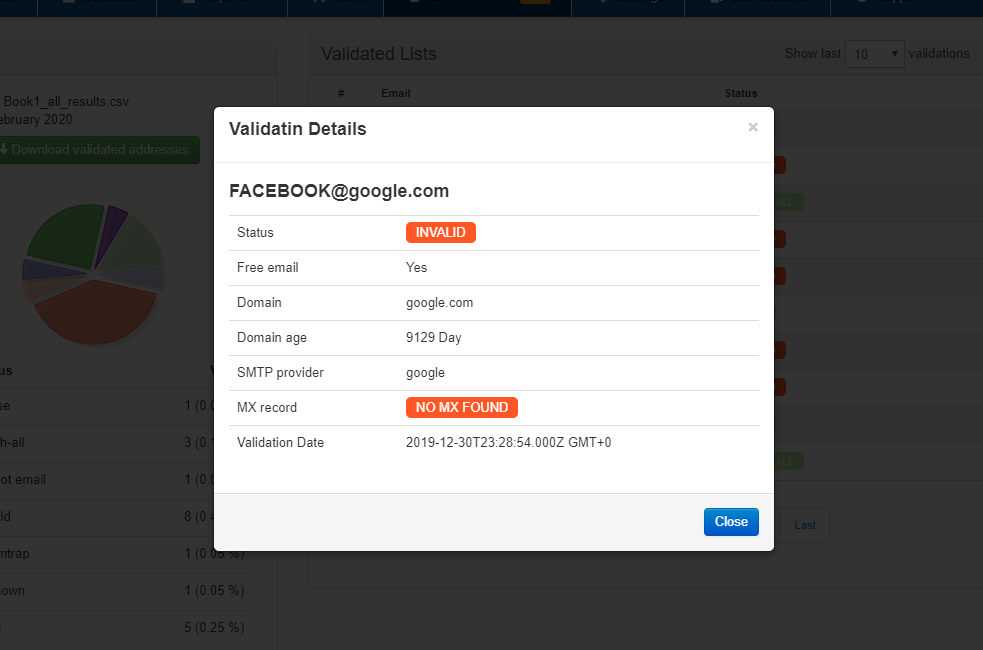 How often to clean the email contact list?
It is recommended to clean your list at least once every 8/12 months. In addition to the validation of lists, and to ensure good and constant delivery rates, it is advisable to monitor your contacts activity, stimulating openings and clicks with interesting content, as well as to awake the inactive recipients with targeted marketing actions.