Either you're working with a free email software or a professional tool, turboSMTP provides you the same service with no problems whatsoever.
In fact, our system is compatible with all major mail clients – like Mozilla Thunderbird, Windows Mail, Apple Mail, Microsoft Outlook Express, SendBlaster, GroupMail, Atomic Mailer and many others. And thanks to our advanced dashboard, you'll get for free many other functions that normal mail software cannot provide: like real-time open and click statistics, a bounce/spam management system, and other useful tools.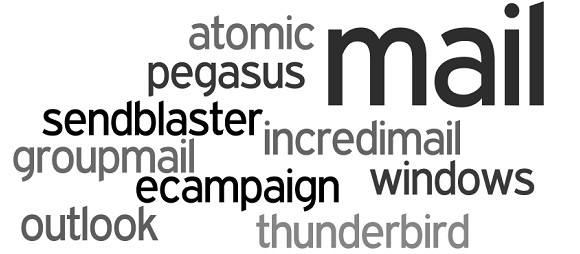 Plus, turboSMTP is extremely easy to install. There's no software to download; you just need to register to our website, choose your plan according to your mailing needs, configure your mail client and you're ready to go.
You can get it 6.000 emails per month for free and then upgrade with a monthly subscription or a single package.