Keeping your email list clean (composed only by active addresses) is essential to enhance your delivery rate. That is why turboSMTP offers a complete range of tools that will help you to do so: a bounce, spam and unsubscribe tracking system.
On our advanced dashboard you will keep track of all this issues, address by address, with a handy real-time feed: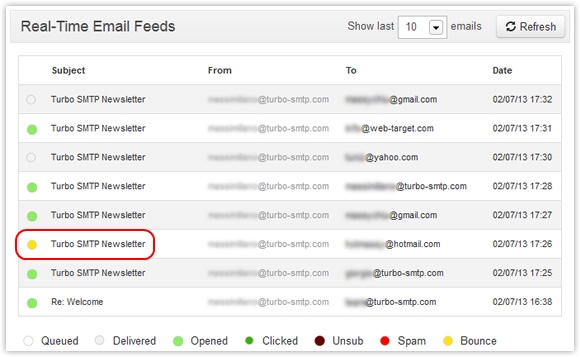 Plus, you can design and activate an unsubscribe link in your emails' footer: the user who doesn't want to receive other communications from you just needs to click on the link and turboSMTP will automatically stop sending emails to his address. Simplifying considerably your list management.