Problem med att skicka e-post? Är du säker att din e-poster levereras?
Höj dina leveranskvoter med våra pålitliga servrar. Var du än är i världen. Med vilken som helst internetanslutning och vilket som helst e-postprogram.
Vi övervakar konstant svartlistor och fokuserar på att upprätthålla goda förhållanden med stora e-postleverantörer
Vi håller våra IP-adresser och servrar rena och litade genom att arbeta med Internetleverantörer, svartlistor och skräppostfilter varje dag.
Läs detaljerade rapporter och grafer för att se hur många e-poster som levererades.
Vi erbjudar förhandsbetalda, månatliga och årliga planer baserat på mängden skickade e-poster.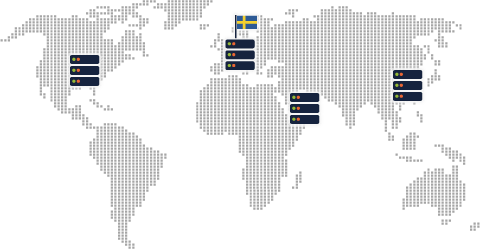 Server infrastructure in Sweden
We have servers and IP addresses in different countries, including Sweden, to be fully compliant with the various European (GDPR) and non-European regulations.
More info…
100% GDPR compliant
Protect user data is a top priority, that's why we adopt the best measures and practices for data protection.
More info…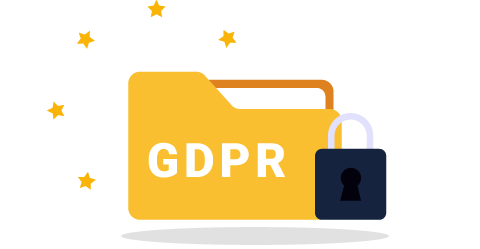 Några mellan våra 100 000 glada kunder

Du kan skicka e-post med turboSMTP-servrarna från vilken som helst dator eller vilken som helst mobilapparat i världen, oberoende om du reser, är på jobbet eller hemma.
Ställ in systemet endast en gång, och slappna av – ingen orsak att ändra på något igen!
Erbjudanden för e-postmarknadsföring
Vi samarbetar med ledande e-postleverantörer för att försäkra högre leveranskvoter och erbjuder en fullständig rykteshanteringstjänst.
Kostnadseffektivt
Få reda på vad en professionell tjänst kostar – det kan vara mindre än du tror!