Case Study: Email marketing and
deliverability according to Valerio Fioretti.
How I managed to double the delivery and open rate
of my email campaigns using TurboSMTP
Valerio Fioretti, Best Corporate Advisor 2022
Valerio Fioretti is an elite member of Italy's marketing and web marketing industry. He opened his own firm in 2000 and has been working as a consultant for leading brands ever since. He's an author and trainer, and his blog provides dozens of must-read content pieces every week.
Valerio Fioretti is one of the most influential players in the Italian digital scene and a frequent guest and speaker at the biggest national and international events.
"I have been working in the business for a few decades now. I have witnessed the birth of marketing and, before that, of the web."
Valerio began his career as a graphic and web designer, but he quickly widened his focus to explore all aspects of online marketing.
"I started geeking out with computers when I was 12 years old and haven't stopped since!"
His passion and detailed study of the dynamics of marketing in general, and web marketing in particular, have led him to work with many different companies and brands. As a result, he is now one of the best consultants in Italy.
Valerio follows and actively supports a number of companies and professionals both in Italy and abroad, and has earned the trust of brands as big as Apple Italy, CONI, Green Vision and Invidia1973.
His Academy now counts more than 35,000 registered entrepreneurs and was awarded 'Best Corporate Consultant in Italy' in 2022.
"I am an inveterate geek, I try out all the digital platforms and online tools I come across…"
If anyone has the skills and experience to evaluate and choose a platform, it's Valerio Fioretti.
Email marketing and deliverability
Email marketing is the core of every online marketing strategy.
Why? Because we all have an email address. Even my 11-year-old daughter has an email address that the school gave her. And we all check our inboxes at least once or twice a day — or constantly when we're at work. Often, it's the first thing we do before we even get out of bed.
I believe that content, targeting and deliverability are the necessary ingredients of a good email marketing campaign. But deliverability has to be first.If your message isn't getting through, all your efforts will have been for nothing and the campaign will be a waste of time and money.
Content: making sure that the things you write are interesting for your audience and relevant to your business;
Targeting: always know who the target audience is and who you are talking to. Try to segment users according to their characteristics and interests, and create macro groups of subscribers.
Deliverability: the ability to deliver the message you send.
Deliverability is the ability of a system to deliver emails and to ensure that they end up in the recipient's inbox. It is by far the most important element of an email marketing campaign. It's also the main obstacle between the person pressing the Send button and the success of the campaign.
I might sound a bit repetitive, but this is something that needs to be understood. You might have done the creative and strategic part perfectly, nailed the content and profiling, but if the message doesn't reach the inbox, then all that work is worthless.
We all receive so many emails. In 2022, 333.2 billion emails are expected to be sent and received every day, a figure that will increase to over 375 billion by 2025.
This stuff is enough to melt servers (but not TurboSMTP's).
Many of these emails end up where they shouldn't, such as in SPAM or Gmail's famous PROMOTION tab. But, in reality, there are many other emails which just… vanish.
With the right tools, you can avoid telling people to check their SPAM folders, and preserve the reputation of your domain.
I'm lucky. So far I have only ended up on some small spam lists a couple of times. In each case, everything was resolved within 24 hours. But I know people who have lost nights over it.
Email marketing as part of a digital strategy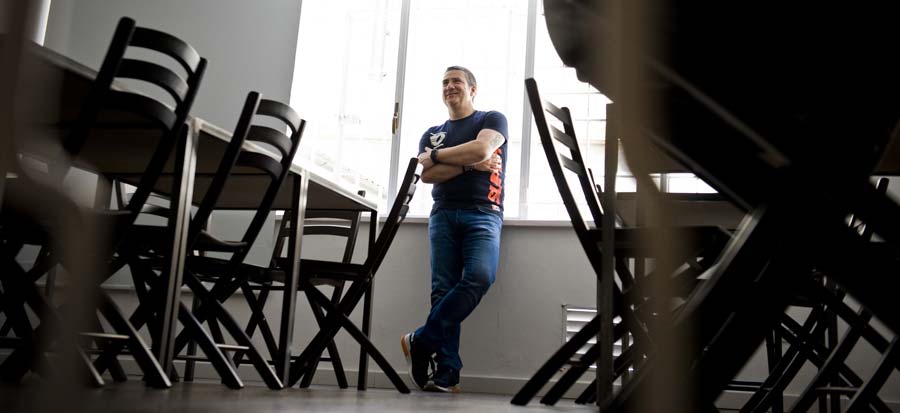 I started doing advertising again a few weeks ago after a break of about two and a half years. For email campaigns, it's different though. I could never think of running my business without the support of email marketing.
I believe that email marketing is everything in a digital strategy. Personally, I work almost entirely with emails. Usually, I send about 300,000-400,000 every month, but I can easily reach up to 2 million during a product launch.
My mailing list has tens of thousands of subscribers and allows me to gather a great deal of valuable information about my audience. Knowing this data is critical to making sure they can find what they are looking for right in their inbox. It is a very important asset for me, and I believe it should be for any company. In my strategy, emails help me achieve important goals and I use them mainly with three different objectives.
To keep in touch with my audience.
Emails make my audience feel close, and I can keep them informed and updated about my products and content.
To filter users' interests.
We can call this a 'hook' to get additional information from a list of users. I usually send out a series of introductory emails where I invite people to express favor (or disfavor) towards a certain content or product. By making them sign up for a form or tagging them if they click a link, I capture their interest.
To convey interesting content to subscribers.
At this stage, I only send content and offers to those who have expressed real interest. This allows me to have very high open rates, high click rates and to sell my products more easily. And let's not forget another important thing: I do not bother those who are not interested.
I integrate email marketing into all the strategies I plan for my clients. After so many years of working in the digital business, I have yet to find a company that does not need to do email marketing.
One of the most common concerns about email marketing in a digital strategy is the number of emails that should be sent. If I only send a few, the engagement will be very low. On the other hand, if I send too many messages, the quality of the content is reduced and I risk sending emails that aren't related to my business.
Most people who ask for a consultancy send just a few emails, or send poorly structured messages. What I try to communicate to them is the mindset of sending the right things, to the right people, at the right time.
I don't think there is a right or a wrong number of emails to send. Too much depends on the business and the type of audience. Each month, I usually send each user:
One or two emails to tell them about new content.
Four or five emails to find out whether the topic is interesting.
If the subject is considered interesting, I send one email per day during a launch (on average, my launches last from three to seven days). In the last few days of a launch I may send even two or three emails per day, but only to profiled users.
The difference, of course, lies in the content of the email. Who writes the message, what is written, and how it's written are all vital.
Emails allow us to get directly into the users' inboxes and into their homes. And the subscribers themselves invite us in. Every time they register for a newsletter or submit a form, it is as if they're giving us the keys to their inbox. That's why emails must reach their destination.
Sometimes, a doubtful customer will tell me that no one reads emails anymore. Even Mark Zuckerberg tried to affirm this in 2011, claiming that email was dead. Every time, I ask them how they log into their social networks.
I think an email address is a bit like a personal ID on the web. Your email address identifies you, and only you. It is used to log into every platform, including social, and it is what allows you to use any online service.
Meta's CEO was certainly wrong and, based on what I have seen so far and on the forecast for the next years, I believe that email marketing will never die.
The world of email marketing may seem complex. And if you're using tools you can't handle, it can look very complicated.
As with any other tool and channel you can use in an online marketing strategy, there are some 'technical things' you should know. You'll need to enter specific DNS records or have the foresight to warm up your dedicated IP address.
On the other hand, there are also people who can help you and explain what you need to do.
Email marketing platforms and SMTP servers
Over the years I've tried dozens of systems dedicated to email marketing. I think I've tried all the tools, even the least known ones, from self-installation scripts in pHp to the most highly rated and expensive platforms.
There are three main features that I look for in an email marketing platform: editor, automations and deliverability.
A good email marketing platform must offer a good editor, functional automation and flawless deliverability.
That's the point… all three have to fit.
Often, however, these three characteristics do not match. I've struggled to find a system that fully guarantees all of them. There are platforms with a very good editor and very good automations, but poor deliverability. Or a platform will have good deliverability, but very bad automations, and so on.
Another problem with deliverability is geographical. Platforms with good deliverability can be found on the market in many countries but not in Italy.
I was never 100% satisfied.
Content, creativity and the subject line are not enough to ensure the effectiveness of an email campaign. How can an email be opened and clicked if it doesn't reach the recipient? DELIVERABILITY is surely the most important element of any email marketing activity.
The deliverability and performance of email campaigns
So I'd tried every platform on the market and had grown tired of seeing the results of my campaigns suddenly and steeply plummet. As I said before, a good email marketing platform must have three fundamental elements: editors, automations, and deliverability.
Editors and automations can be evaluated right away, even during a trial period. You enter the platform, try it out, see if you like it and assess whether it does what you need.
But deliverability is different. You only start to find out whether your emails have been delivered some time after you've sent them.
You cross your fingers and hope for the best.
A lot of work goes into creating my content. Every time I pressed send and the emails didn't arrive, there was nothing I could do, except re-send my emails to those who hadn't opened them. I don't do that any more. And I wish I was only talking about a few isolated cases but unfortunately delivery failure happened often.
Before TurboSMTP I tried all the professional SMTPs available. Some of them were insanely expensive and had ridiculous delivery levels. Others were only good for transactional emails, and others had delivery problems in Italy.
For high-level mailings (and I had a client who sent 10 million emails every month), it was almost impossible to find reasonable levels of delivery. The discriminating factor then becomes the price. You can pay a little and get a little. Or you can pay a lot… and get little more.
I absolutely had to solve the problem of delivery of emails in Italy to Italian addresses.Every platform promises that they will deliver your emails. But you have to see who actually does it and how. Fortunately, TurboSMTP does it really well!
Email marketing with TurboSMTP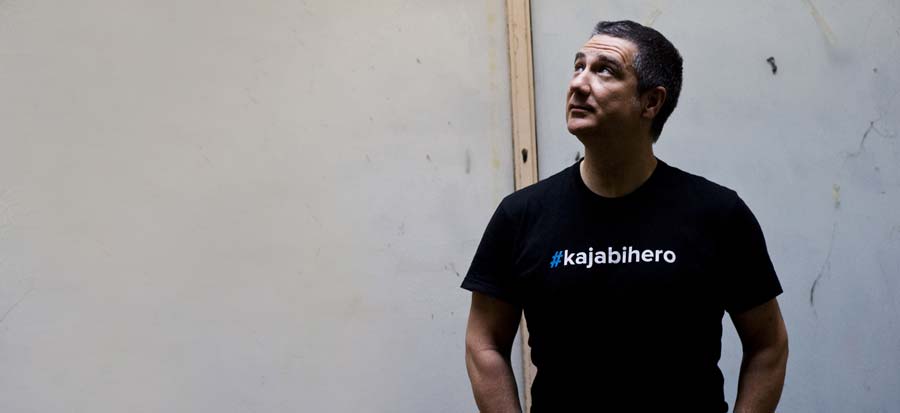 I first met the TurboSMTP Team at the Rimini Web Marketing Festival last spring. At the time, I was struggling with another collapse in the performance of my email campaigns, the result of a common delivery problem.
I had never heard about TurboSMTP before the WMF. If I'd met them earlier, I probably could have avoided a lot of problems. I met the TurboSMTP team at the very moment when the platform I was using, yet another one, was not delivering the emails I was sending.
And my delivery rate was still falling.
I usually don't have a lot of faith in Italian digital platforms because they tend to be very closed, offering few integrations and automations. I'm a geek. I use multiple systems and platforms, and I change them often. It is essential that they can interact with each other.
At first, I thought: "Here's yet another Italian trying to sell me his products!"
Speaking with the team, I recognized a huge level of expertise behind the platform and a very special level of care toward the servers.
I realized that behind TurboSMTP there is a precise strategy, structure, vision and road map.
When your customers include doctors who send prescriptions to their patients, you have to be professional. Those are emails that have to arrive.
Three elements made TurboSMTP stand out:
DELIVERABILITY
I've tried all the highest rated and most expensive email marketing platforms on the market. None has been able to beat TurboSMTP's deliverability.
INTEGRATIONS
Unlike most Italian systems, TurboSMTP allowed me to choose the platform I wanted to use. I was completely free to continue working in the way I preferred.
INFRASTRUCTURE AND SUPPORT
TurboSMTP's server infrastructure is in Italy and therefore GDPR- compliant. The support is exceptional and any issues are resolved in no more than one or two hours.
I immediately thought that TurboSMTP could be the solution to my problem. It was. TurboSMTP solves several issues, especially from the legal side, that marketers rarely expect to face and sometimes don't even consider.
You know what it's like: you buy a platform because it's 'cool' and then you face privacy problems because your data is who knows where. Arizona probably.
TurboSMTP may sound like a technical tool, but it's actually a simple and intuitive platform that brings concrete and visible results from the very beginning.
From a technical point of view, much of the work is done by the TurboSMTP team. For example, they handle the removal of contacts from future mailings that produce hard bounces.
When I came to the stand, the guys also introduced me to emailchef, the email marketing platform 100% Made In Italy. I can't wait to try it out in its new evolution, with the new features coming next year.
I don't send graphic emails for e-commerce but I do need an editor which responds well and looks good on mobile. I saw right away that combining the editor of emailchef with some very good automation and the deliverability of TurboSMTP hit the jackpot.
The more I use TurboSMTP, the more convinced I am that I made the right choice.
And being sure that someone will answer when you have to call to solve a problem? That's priceless.I really like the relationships with people at TurboSMTP. I'm always able to talk to the person I need for questions or concerns. Again, any issues are resolved in no more than one or two hours at the most.
My experience with TurboSMTP
I started using TurboSMTP right away. As soon as I set up the account, I started seeing positive results.
For example, I first emailed my list using my previous provider. Two days later, I sent another campaign using TurboSMTP. After the TurboSMTP mailout, I received thousands of replies from autoresponders. That means many of the emails I'd sent using the previous provider hadn't even got through.
And I had no idea.
That was the first sign that emails were really being delivered.During the set-up, everything went smoothly. Simple, fast and trouble-free:
Set DNS parameters
Enabled DELIVERY
Completed the WARM UP
Two weeks later, I was sending my campaigns
I set up the account by myself. I am quite technically proficient but I knew I could count on excellent support service if I needed it.
After choosing TurboSMTP, I thought about which platform was the best to combine it with. I needed a tool that would allow me to write and automate my email campaigns. Now, thanks to TurboSMTP, I can choose the platform I prefer. I no longer have any constraints and I know that my emails will always go through TurboSMTP. This freedom has saved me a lot of time while increasing my productivity.
I am currently using a very complex and sophisticated CRM platform which is based in the United States and uses artificial intelligence algorithms. They use Mailgun as their SMTP server by default. Once I tried it, I told them that I would only buy their platform if they allowed me to use my SMTP server.
They managed to do so and I now use them to send via TurboSMTP.
If I hadn't found Turbo I would have gone in search of yet another American platform, with my fingers crossed and hoping not to see my performance collapse at any moment. There are three features and functions of TurboSMTP that particularly impressed me:
The WEBHOOK return status notifications of individual message delivery. They warn me of hard and soft bounces so that I can exclude those contacts from subsequent mailings. I haven't activated this functionality yet. I only discovered it because a friend of mine, who is now a client of TurboSMTP, uses it.
The fact that the platform is really intuitive and has everything I need. Accessing and reading the statistics is very easy. Thanks to the dashboard data, I realized how well I was getting into subscribers' inboxes. It was very reassuring. Real feedback that showed what I was doing worked.
The Blacklist. I think this is very useful to prevent messages from being delivered to certain addresses. With this functionality, I can block mailings directly from the SMTP server. Even if you import a list of contacts with addresses registered in a blacklist, TurboSMTP avoids sending emails to these contacts.
I don't blacklist people because I dislike them and don't want to send them anything. But it has happened that someone, not being able to unsubscribe from the mailing list, has replied angrily to me (even though at the end of every email there is a giant button saying 'unsubscribe.')
How my email campaigns performed with TurboSMTP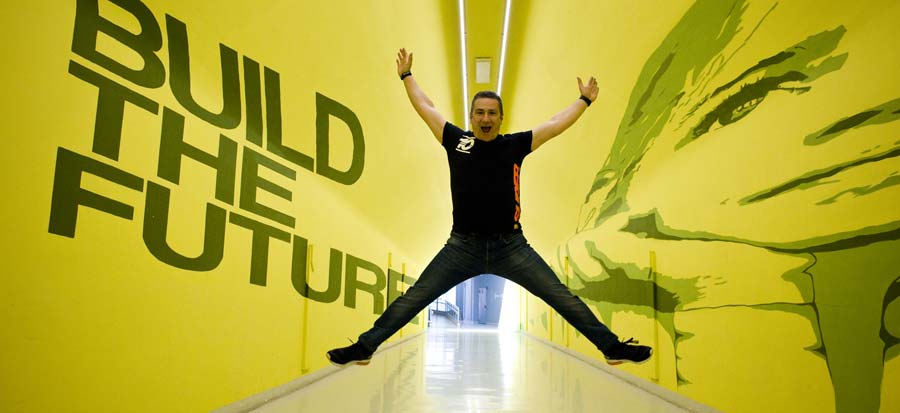 TurboSMTP has changed my life. I went from having an X level of delivery, with maybe 4 or 5 percentage points more than my colleagues (and I used to say "Wow that's cool"), to almost double that number. I will never stop using it!
TurboSMTP has radically improved my email sending and engagement statistics. After two months of use and over half-a-million emails sent, my data and results were mind-blowing.
Compared to many other SMTP servers that promised to send emails, TurboSMTP's response has been truly amazing. It has allowed me to deliver at a very high level and has EXCEEDED MY EXPECTATIONS.
I've saved a lot of time (and money) by not having to chase emails that didn't arrive. I've easily integrated TurboSMTP into many platforms, and even used scripts I designed myself.
Here are some of the results I obtained with TurboSMTP:
99% – Delivery rate of emails sent since I started using TurboSMTP
80% – Open rate of emails sent to my lists after user profiling
15% – Improvement to the open rate of emails sent to lists without profiling
0.01% – emails sent and ended up in SPAM
Thanks to TurboSMTP, I've noticed that people who rarely, if ever, read my messages are now reading them. I've increased the open rate of my campaigns and the click rate. For me, this simply means more sales.
Why you should be doing email marketing using TurboSMTP
"Not using email marketing is like saying: I'm going to the in-laws' house for the first time and not even bringing a bottle of wine. THAT'S NOT GOOD."
I would tell any business that is not using email marketing yet that they are leaving money on the table. You can't expect to grow a business by only using new media. Sure, social channels have to be there, but they have to be supported by something much more powerful, such as email marketing.
And then you can't simply press the Send button. You have to know what happens afterward. You'll almost certainly have done something wrong.
I believe that anything that has been done so far with email marketing can be done much better with TurboSMTP.
Valerio Fioretti
Choose a professional and highly reliable SMTP server
highest deliverability – 24/7 customer support – flexible service plans
Name: Valerio Fioretti
Area: web marketing
When: 2022
Where: Italia
Do you want to improve the performance of your email campaigns?